Experience Genuine Morocco
We provide personal service, attention to details and friendly Berber hospitality
Where local expertise and flavor meet western service expectation and attention to detail
Experience Genuine Morocco
Visit The Lush Draa Valley
With Your Moroccan Experience professional team
Where local expertise and flavor meet western service expectation and attention to detail
Experience Genuine Morocco
Experience The Old Fishing Port of El Jadida
With Your Moroccan Experience professional team
Where local expertise and flavor meet western service expectation and attention to detail
Experience Genuine Morocco
The Amazing City Of Chefchaouen
With Your Moroccan Experience professional team
Where local expertise and flavor meet western service expectation and attention to detail
Experience Genuine Morocco
A Touareg Adventure In Jebel Beni
With Your Moroccan Experience professional team
Where local expertise and flavor meet western service expectation and attention to detail
Committed To Your Experience
Our tour agency is committed to working with you to personalize your Moroccan experience, from before your arrival to your safe return home. We wish to meet your personal travel goals, in the manner you wish to travel, whether rustic, standard or luxury, to those places you most wish to experience.
With over 20 years of combined experience working in tourism and providing personalized service to clients, our husband and wife management team Ali and Christina, deliver American service expectations, as well as an attention to detail, along with an authentic Moroccan experience and friendly Berber hospitality.
YME Mission Statement:
Our agency is committed to providing a safe, eco-friendly and welcoming experience to each of our clients regardless of religion, race, gender or sexual orientation.
We are also committed to providing directly, and through our partners, a commitment to the highest level of service and attention during your journey with us in beautiful and enchanting Morocco.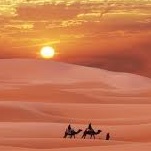 The Magic of Morocco
Morocco is a magical place to visit, at once transported into another time filled with mysterious souks (open air market) brimming with artful and colorful wares, the sumptuous smells of the amazing local cuisine and a vast and varied terrain marked by natural beauty seldom found in a country so small.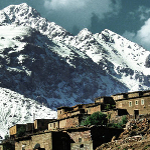 The Amazing Landscapes
Perhaps you prefer to begin your journey one of Morocco's the beautiful coasts, either on the Atlantic, in Agadir, Sidi Ifni, Essaouira, or in Asilah, on the Mediterranean. You may prefer the interior of the country for rock climbing, hiking and sight-seeing in Todra Gorge located in the High Atlas Mountains. You would be remiss if you miss visiting the desert in Morocco, which must be considered as one of the true natural wonders in the world.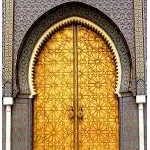 The Imperial Cities
There are many not mutually exclusive ways to experience Morocco. You may want to begin your adventure in one of the imperial cities, such as Marrakech or Fez, take in the old world in one of its medinas (old town) with plenty of shopping, cooking classes, historical tours and finish your journey with a hammam.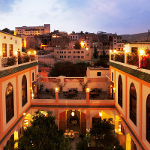 The Lifestyle
For those of you who are looking for a more festive holiday, Morocco has a bustling day and nightlife. Most of the amenities found in your country may be found in Morocco with the right connection. There are fabulous restaurants, bars, nightclubs, music festivals, beaches and other diversions.
What Is Included:
SUV (4×4)/Minivan
Personal Driver
Gasoline
Accommodations
Breakfast (& dinner at some locations)
Personnal Drivers and Guides:
Multi-lingual drivers and guides
Friendly and enthusiastic
Attentive to details, safety and comfort
Well-groomed and professional
Vehicles & Accommodations:
SUV (4×4)/Minivans
Spacious, clean and comfortable vehicles
Climate controlled vehicles (air conditioning/heat)
Payment Methods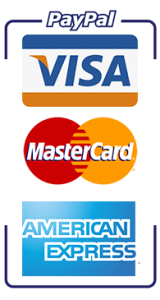 Our personal driver, Ali Ait Daoud, was excellent. I am a total control freak and very nervous when other people drive. He was really an excellent driver and clearly had done this hard drive thousands of times before. I am pretty certain he could have done the drive from Marrakech to Merzouga via Dades Gorge with his eyes closed. He is a local Berber driver and clearly knows the desert well. In addition, he was very attentive to our needs and did not insist on taking us places to buy things. He was very friendly and knowledgeable about the local history and points of interest. He encouraged us to ask any questions and really made our trip special.
Catherine Atchison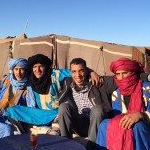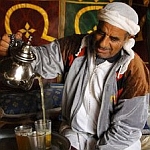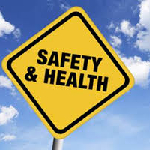 Planning Your Trip
We recommend that you begin by exploring our Plan Your Trip (Planning) page and commence your next holiday to Morocco with Your Moroccan Experience. In the alternative, contact us directly with your inquiries. How to Plan Your Trip