Moroccan Tours
We provide personal service, attention to details and friendly Berber hospitality
Where local expertise and flavor meet western service expectation and attention to detail
Experience Genuine Morocco
Visit The Lush Draa Valley
With Your Moroccan Experience professional team
Where local expertise and flavor meet western service expectation and attention to detail
Experience Genuine Morocco
Experience The Old Fishing Port of El Jadida
With Your Moroccan Experience professional team
Where local expertise and flavor meet western service expectation and attention to detail
Experience Genuine Morocco
The Amazing City Of Chefchaouen
With Your Moroccan Experience professional team
Where local expertise and flavor meet western service expectation and attention to detail
Experience Genuine Morocco
A Touareg Adventure In Jebel Beni
With Your Moroccan Experience professional team
Where local expertise and flavor meet western service expectation and attention to detail
Activities
Morocco is a hugely diverse country, offering an endless amount of experiences to suit every type of traveler, from the most timid to the highly adventurous. With cities, mountains, coast and desert, a variety of activities are available from skiing to sand boarding, kite surfing to camel trekking, golfing to wine tasting and cooking classes. If adventure is not what you are looking for, perhaps relaxation at a luxury spa or a local hammam is what you are seeking. There is also fabulous antiquing, shopping and art for the casual shopper to the commercial buyer.
Marrakech and the High Atlas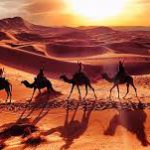 Short camel treks can be found quite very easily in Marrakech, in the Agdal Gardens and in the Palmeraie area. You can take a 10 minute camel ride through the palm trees.
For those staying in Marrakech or the High Atlas wanting a longer trek, a full day trekking with camels from the villages of Amizmiz or Tahanout is available booked through the Kasbah du Toubkal. Alternatively you may choose to stay overnight in a tent or Berber village and return to the Kasbah in the morning.
Cooking Classes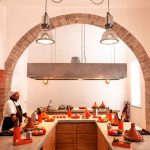 Moroccan cuisine is renowned as one of the great cuisines of the world, yet good Moroccan fare is often difficult to find outside of North Africa, with many of the so-called Moroccan restaurants proving a big disappointment after savoring the real thing.
Learn the secret of Moroccan cooking from the experts, to explore the wonderful world of Moroccan spices and to learn traditional cooking techniques as well as the more contemporary methods you can emulate at home.
There are a variety of classes available around Morocco at various hotels we work with, although it is not always necessary for you to be a resident of the hotel to join a class.
We can put together a multi-centre holiday to include Northern Morocco (Fes and Meknes), the Sahara desert (M'hamid) Marrakech and the coast (Essaouira), and arrange a cooking class in each destination, giving you not only the contrast between the different regional dishes, but also the amazing diversity of Moroccan land, desert and seascapes.
Here is a sample of some of the dishes that you will come across in Morocco, and that may be included in the classes:
Moroccan salads, chicken tajine with lemon and olives, lamb tajine with figs and nuts, tajine makfoul, Couscous, dessert (Moroccan patisseries) and the perfect mint tea.
This 173-acre park, situated at the foot of the High Atlas mountains next to the Toubkal Nature park, offers a wide range of activities for everybody. It is excellent for a great day out from Marrakech (30 minutes drive), particularly with children. The facilities include a restaurant serving traditional Berber cooking and artisan/craft village.
Discover the joys of the adventure park in the trees and on the Arial rope slide, assisted by professionals. See the area on the equestrian, pedestrian, and mountain bike excursions.
Children will experiment with navigating the labyrinth and enjoy activities within the Children's Activity Centre.
The more leisurely inclined can nap alongside the swimming pool after a hammam, or discover the Berber customs and tradition during the culinary and artesian workshops.
Rope slide / Zip wire
There are 4 zip wires from 135m to 306m in length as well as a monkey bridge (165m) and a footbridge (105m). All equipment is provided and up to the European standards, with coaching by professionals.
Quad biking
This is available on a dedicated track, or as an excursion around the grounds.
Horse riding
Equestrian excursions suitable for both beginners and experts
Mountain biking
A qualified guide will take you around the area – it is also possible to organize an excursion of several days around Asni. Equipment is provided.
Guided walking tours
The guide will introduce the fauna and flora of the area.
Camel and donkey rides
Both rides and races are available.
Craft workshops
The workshops include carpet weaving, embroidery, copper beating and Berber cooking.
Health Courses
Available for all levels of health training. There is also a swimming pool and hammam available.
Games
There is a wide range of games including Berber bowling, cord and ring games, archery, target pebble throwing & more.
Children's activity centre
The centre offers a safe environment with activities that help the kids acquire skills while having fun. Dedicated staff supervises children over 4 years old.
Golf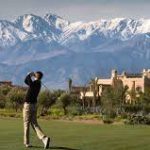 Bordering the North Atlantic and benefiting from 300 days of sunshine a year, Morocco is an un-spoilt, idyllic location for year round golf.
Golf in Morocco will provide you with gorgeous weather, magnificent courses, glorious food, wonderful people and fabulous landscapes. A world away from the overcrowded Portuguese and Spanish courses, and a good deal less expensive, the courses are generally easy to get on, the greens are beautifully manicured, and a round takes about four hours on a busy day. It also doesn't cost a small fortune to play.
Horse Riding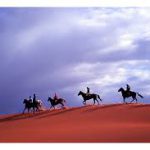 Essaouira has some of the most beautiful coastline in Morocco, and what better way to discover it than on horseback? Canter across the dunes, gallop through the sea and trot along the great expanses of beach for a thrilling Moroccan adventure.
If you are a beginner you will start with an introductory tutorial to ensure you have a full understanding of how to move through the paces of walk, trot and canter, as well as how to steer and halt your horse before setting off to explore the coast line.
From a simple one hour hack to a two or three day adventure, the team of expert horsemen on the ranch situated just outside Essaouira will tailor a package to suit your requirements.
Hot Air Balloons Flights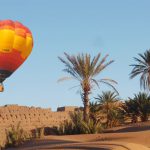 See the wonders and beauty of Marrakech and the surrounding area from a uniquely different perspective – standing in a huge basket and floating smoothly through the skies wherever the wind decides to take you. With eerie silences between the loud bursts of the burners, amazing panoramic views, beautiful landscapes and the unreal, 'toy town' look of the city and villages below, this is guaranteed to be an experience of a lifetime, leaving you with wonderful memories that will last forever.
Hot air balloon flights are the perfect way to take in spectacular, panoramic views of miles of natural beauty. Join an experienced pilot and take to the skies for a scenic journey you're sure to remember for a lifetime.
Meet your pilot and step int
Kite-surfing In Essaouira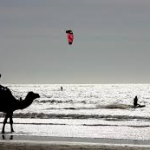 Kite Surfing is a thrilling surface water sport, and has been described as combining surfing, wake boarding, windsurfing and paragliding into one extreme sport. It harnesses the power of the wind to propel you across the water on a small kite board, which is similar to a wake board. Kite-surfing is the world's fastest growing water sport, is easy to learn and is guaranteed to give you an incredibly exhilarating experience! Combining the passion of the sea and the thrill of the extreme, you will feel the power of the wind and be hooked from the moment you launch your first kite!
Kite surfing Lessons are available both privately and in a group of up to 4 people. Private lessons will give you one-on-one with your instructor, and the small group lessons ensure you will maximize your time. Everything is provided for you – all you need to take is your swimwear, a towel and sun block! The team of instructors are multi-lingual, speaking English, French, Spanish and Arabic. Kite-surfing is taught in levels, and a 10 hour course would typically cover levels 1 to 3, by the end of which you should be up and riding.
Land Cruiser Safari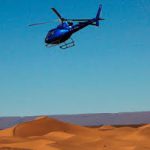 A Toyota Land Cruiser Safari or similar vehicle will provide some of the most spectacular sightseeing in the world, and offers a very comfortable 'once-in-a-lifetime' journey into the realms of the remote and isolated Saharan sands.
The Great South and Sahara desert are truly stunning, with dramatic arid landscapes, fascinating Hamada plains, huge empty salt lakes, impressive dunes, copious fossils and amazing rock formations, and are far, far away from civilization.
The vista is breathtaking, the silence deafening, and the magnitude of open space awe-inspiring. From the vitality that is Marrakech, through the grandeur and magnificence of the High Atlas Mountains, along the rugged pistes (rough tracks) and oases-strewn valleys of the mountain people to the whispering calm of the wadi's and weather-torn plateaus of the Sahara.
Quad Biking in Essaouira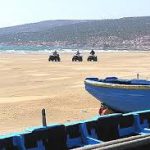 Discover the beautiful coastline surrounding Essaouira as you fly off the sand dunes in a full-throttle adventure!   The experience will be tailored to suit your age, previous experience, physical aptitude and most importantly – what you would like to get out of your quad-biking session.
If you have never done it before, you will start with an introductory session to give you the knowledge and confidence to completely enjoy your excursion or trek. Experienced guides will then take you on a journey of discovery across a wide variety of terrain; along the dense forest trails, wild beaches, rivers and immense dunes that surround Essaouira.  You will have the option of having your own quad, or sharing a double-seater and splitting the driving between you and your friend.
Quad Riding in the Sahara Desert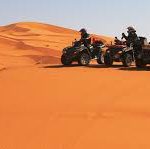 Take an exciting journey through the Moroccan desert and enjoy half a day of quad biking through rugged terrain. After being picked up from your hotel or riad in Marrakech, head for the tranquility of the untouched desert, which has remained hidden for centuries. You'll journey through beautifully diverse scenery, featuring mountains, wild palm groves, dry rivers, and rock desert.
See authentic Berber villages, where people still live in the traditional manner established by their forefathers over 200 years ago. Stop at one of the houses to enjoy Berber hospitality and delicious mint tea. Once you're back on the desert trail, pick up the pace and discover the joy of off-roading as you ride through a formidable landscape.
You'll ride on a Yamaha Quad – all the equipment you'll need, such as goggles, a hood, a helmet, and a raincoat, will be provided.
Rock Climbing in Todra Gorge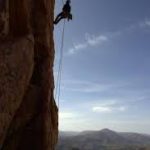 The Gorge is one of Morocco's premier sport climbing destinations, and is home to approximately 400 climbs, ranging from single-pitch top-ropes to 10-pitch adventures up the incredible walls of the narrow gorge. Fixed protection on popular sectors is generally excellent, and there are a good selection of long mixed sport/trade routes for those in search of more adventure.
Reliable sunshine, pleasant temperatures, and a lack of rain give Todra a very favorable climate for the climber, making it an ideal escape during the winter months. The best times are September to November, or February through to May, although it is possible to climb in the gorge at any time of year.
Shopping & Antiquing in the Souks and Flea Markets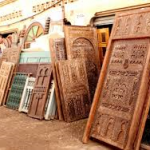 Marrakesh is a shopper's bonanza, full of the very rugs, handicrafts, and clothing you see in the pages of magazines back home. Most bazaars are in the souk, just north of Djemâa el Fna and spread through a seemingly never-ending maze of alleys. Together, they sell almost everything imaginable and are highly competitive. Bargaining here is hard, and you can get up to 50% discounts. So on your first exploration, it's often a better idea to simply wander and take in the atmosphere than to buy. You can check guideline prices in some of the more well-to-do parts of town, which display fixed price tags for every object.
There are a number of crafts and souvenir shops on avenue Mohammed V in Guéliz, as well as some very good Moroccan antiques stores and designer shops that offer a distinctly modern take on Moroccan clothing, footwear, and interior decoration. These allow buyers to browse at their leisure, free of the souk's intense pressures. Many have fixed prices, with only 10% discounts after haggling. Most of these stores are happy to ship your purchases overseas. Bazaars generally open between 8 and 9 am and close between 8 and 9 pm; stores in Guéliz open a bit later and close a bit earlier, some breaking for lunch. Some bazaars in the medina close on Friday, the Muslim holy day. In Guéliz, most shops are closed on Sunday.
There is also some great antiquing and shopping opportunities in Marrakech's flea market, Bab El Khemis.
Skiing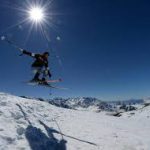 Just 45 miles from Marrakech in the High Atlas Mountains, Oukaimeden is Africa's highest ski resort, the village perched at 2,600m and its chairlift rising to the peak of Jebel Attar at 3,258m and servicing 5 runs at this height. There are also four drag lifts servicing the nursery and intermediate slopes.
It has many of the facilities you would typically find in a European resort, but all done in a very Moroccan way. The ski rental shops offer dated but fairly well-maintained skis and boots.
The chairlift is slow, and you are never far from the ground so it is great for those who are afraid of heights. At the top you will find young men offering to be your 'guide', and with just a few signs pointing vaguely in several directions and the boundaries being unmarked, many tourists will opt to hire them. But beware; as with unofficial guides all over Morocco, they will not necessarily have any real knowledge or expertise. We would recommend a ski instructor, especially if you are a beginner or intermediate.
The snow is not groomed flat here (although the instructors will tell you they are), the pistes are bumpy and make turning difficult, so be prepared for a challenging run. The longest run is 3km, and none of the runs from the top of the chairlift are easy. The main runs are Grand Combe (a steep mogul-field) and Pistes des Mouflons, which is dotted with huge boulders. The slopes tend to be un-crowded – even when busy – and skiers pick their way cautiously rather than swooshing is smooth turns.
The nursery slopes are reasonably well groomed, and there is also a large sledding area.
Spa and Hammam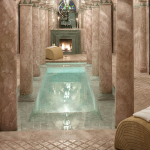 Morocco has the power to awaken the senses through the tremendous range of sights, sounds, smells and delicious local food. Add to that a spa experience to further enhance your senses and indulge in some relaxation, you are sure to return home invigorated in mind, body and spirit.
Morocco has an exceptional selection of spa treatments through its traditions of hammams (steam baths), massages and use of highly therapeutic natural products, some of which are unique to Morocco.
Natural products often used include essential oils such as Rose Absolute (from the Dades Valley), Rhassoul mud (famed for its strong cleansing properties and mined only in Morocco), and oils such as argan (native to the south of Morocco). In addition, soft olive oil soaps, body scrubs and various herbal products including henna may restore the quality of the skin and hair.
A wide range and large number of our accommodations offer treatments or can arrange massages, from luxury properties with purpose-built state of the art spas to inexpensive visits to the traditional hammams, so most budgets can be satisfied.
You will also find public hammams in almost every town in Morocco, and in every neighborhood in the cities. Your hotel reception desk will know where to find a local hammam.
The larger hammams have separate bathing rooms (and entrances) for men and women, some exclusively serve either gender. A third category has days of the week for men, and other days for women, or certain hours for men and others for women. You will not find "mixed" public hammams anywhere in Morocco.
Windsurfing in Essaouira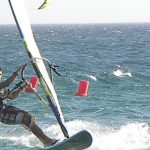 Combining elements of surfing and sailing, windsurfing lets you become a part of the rigging and feel the exhilarating power of the wind in your hands. Your adrenalin kicks in from the first time you launch the sail and skim across the water, giving you a rush that will make you want to do it again and again!
Whether a complete beginner or you want to progress and hone your skills, why not mix the thrill of surfing and the tranquility of sailing and try your hand at wind-surfing.
Windsurfing lessons
A broad range of lessons and tailored packages are available in Essaouira, covering beginner windsurf lessons through to more experienced advanced maneuvers.
Morocco is a vast and varied country, ranging from high mountains and deep gorges to huge oceans of sand. The annual snow in the High Atlas Mountains provides plentiful water, enabling lush green valleys and cultivated land, full of glorious of spring blossoms and habitations in the most remote corners.
Trekking in Morocco offers a rich and colorful experience, allowing a privileged and leisurely contact with a world barely changed in a thousand years, friendly tribes and ancient cultures, spectacular scenery and remarkably refreshing activity.
The tranquil world of the mountain Berber tribes is remote and only recently open to visitors, although this has facilitated in keeping the locals unaltered by western influences. Shepherds still herd their flocks on the mountainside in search of the best grazing; women still gather at the village wells to gossip and mule tracks still carry walnuts to the weekly markets.
Trekking in Morocco is neither taxing nor uncomfortable. Mules are provided to carry your baggage and all the camping equipment, so the time spent walking is unencumbered. Extra mules can be hired for you to ride if you become tired, or for those not built for trekking, making even the most remote valleys accessible to almost everyone.
The professional Berber guides we use are proud of their beautiful world, and enthusiastic to share its richness with you. With comfortable camps and excellent staff who provide those special touches that make 'roughing it' a really enjoyable event. Delicious food – even wine with your evening meal, and an unforgettable landscape will help ensure your trek will be an experience of a lifetime.
Combining elements of surfing and sailing, windsurfing lets you become a part of the rigging and feel the exhilarating power of the wind in your hands. Your adrenalin kicks in from the first time you launch the sail and skim across the water, giving you a rush that will make you want to do it again and again!
Whether a complete beginner or you want to progress and hone your skills, why not mix the thrill of surfing and the tranquility of sailing and try your hand at windsurfing.
Windsurfing lessons
A broad range of lessons and tailored packages are available in Essaouira, covering beginner windsurf lessons through to more experienced advanced maneuvers.
Wine Tasting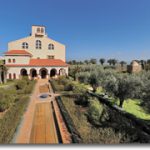 The Meknes region is the centre of the wine industry of Morocco, with 3500 hectares of vines now producing a range of Moroccan wines.
Wine tasting visits to the vineyards at Volubilia and Chateau Roslan with Les Celliers Meknes, just a short taxi ride from Riad Lahboul.
Volubilia is a small vineyard of 63 hectares, but produces wines which are highly scored and probably the best in the area.
Chateau Roslan is in the only AOC region (AOC coteauxd'Atlas) in Morocco and creates wines of varying quality and price. The Chateau is immaculate, and has beautifully manicured gardens with traditional fountains. Chateau Roslan produces the premier "Cru" White and Red and other premium wines.
Wine tasting in Essaouira, at Les Domaines du Val d'Argan, is the smallest vineyard in Morocco and the only one in the south. It was founded by a Frenchman 17 years ago. Today, he has about 35 hectares under vine, yielding well over 100,000 bottles a year. After a walk through the fields, you can have lunch at the bodega – the only one in Morocco, with stunning views over the countryside. Sitting on the shaded terrace sipping a glass of cool white wine, overlooking the vines, you will feel that you are in the South of France rather than North Africa.
Yoga Retreats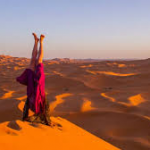 There are many yoga retreat options, including yoga overlooking Morocco's famous imperial city of Marrakech & yoga in the stunning surrounding of Morocco's Sahara desert.  You can tailor a tour traveling from the vibrant city of Marrakech to the remote tranquility of Erg Chebbi (Sahara Desert)  in search of inspiration, inner peace and relaxation. You will get the chance to dive deep into asana and meditation, benefitting additionally from intensifying workshops whilst being immersed in the nature's untouched forms to take advantage of its calming effect.